985-732-9602

(fax) 732-4040

1107 West 9th Street

Bogalusa, LA 70427

Westside Emmanuel Baptist Church

Love God... Love People... Pure and Simple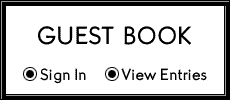 Welcome to Westside Emmanuel Baptist Church. For over 65 years the Lord has given us the privilege to minister in the name of the Lord Jesus Christ to the heart of Bogalusa... because we believe that Bogalusa is on His heart.

We remember those who gave

their all on this Memorial Day

Weekend!

Our mission is simple...

Love God with all of our heart, soul, and mind...

Love our neighbor as ourselves...

Matthew 22:37-40

Loving God and loving people... If you're looking for a church to call home then we'd love for you to drop by and see for yourself what the Lord is doing among us. Hope to see you soon.

Join us as we worship our Heavenly Father! Services are Sunday at 9:15 Sunday School and Morning Worship at 10:30 AM.  Sunday Evening Worship at 6 PM.